The Holiday Trip Spain Portal offers 2 types of cooperation:
1. Placing an offer of an object / property for rent on the portal. This option is for owners of apartments, of agencies and for property management companies and for hotels / hostels / lodgings of whole Spain.
Benefits for the owner:
An additional way of acquiring guests and income from bookings won.
Clear rules of cooperation.
Automatic e-mail notifications from the booking system.
Full access to reservations.
Payment transactions security.
Booking deposits from guests to minimise booking cancellations.
To receive guests without any qualms:
Set your prices, rules of operation and rental rules for guests.
Use the 24-hour support and the opportunity to report inappropriate guest behaviours.
Set your requirements and criteria that the guests must meet to stay at your facility.
2. Comprehensive property management in the owner's absence in the
Costa Blanca – Costa Calida
(Alicante – Torrevieja – Mil Palmeras – San Pedro del Pinatar)
Costa Brava – Costa Dorada – Costa del Maresme
(Barcelona and its surroundings )
If you own a property or intend to buy one, you are welcome to use our management and after-sales services.
With us, you will get profitability at the level you expect!
Acting to a high standard on the Spanish market, we will comprehensively manage your holiday rental.
Our Advisors and Representatives are trilingual!
We offer:
Booking acquisition service:
Rental through mass media throughout Europe:
We are one of the few companies in Spain operating proprietary online booking system!
With personal account in the system, every apartment owner can view the booking data and contact data of the guests who have booked into his apartment so as to examine at any time his guests' satisfaction with the service, the amounts paid and information about the source of booking, because we value transparent cooperation
We also work with other booking websites.Your offer will be visible in several places across the integrated calendar system.When your apartment gets booked through one of the websites, the system automatically blocks its availability across other websites.
Representative's service, i.e. caring for the guests throughout their stay:
Guest check-in and check-out and deposit clearance at any time of the day or night without extra charges.
Trilingual Representative assigned to each booking
Information service for guests
Emergency care 24 hours a day:hospital, police etc.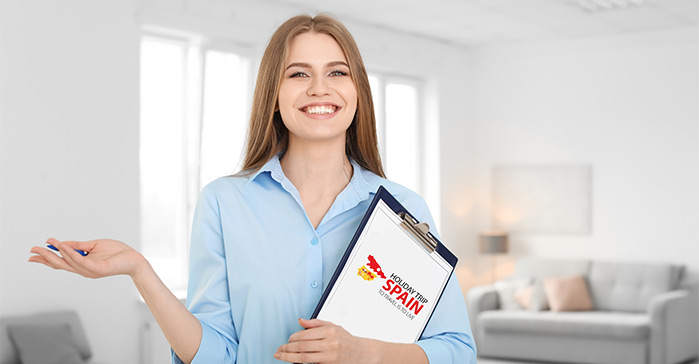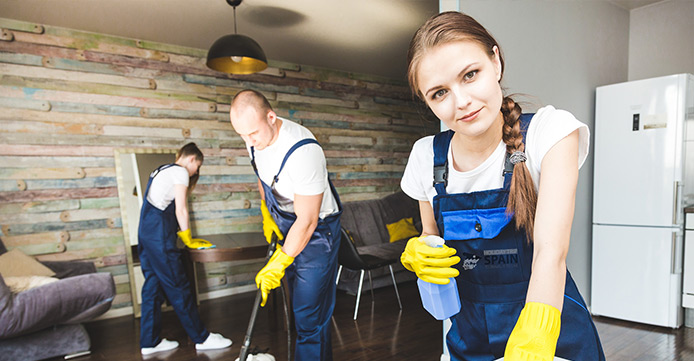 Post check-out cleaning service:
inspections by the management at all times
dry cleaning service, including pressing and disinfection!
Emergency service:
Repairs in case of breakdowns – we have all sorts of technicians.
Our standards and activities = your expectations
We will make your property ready for rental in every respect:
Legal preparation –short-term rental licenses, guest registration in the Civil Guard systems, etc.
Visual preparation – including photos taken by a professional photographer.
At the owner's request – production of an advertising clip, using a drone.
A system of card-operated electronic locks on the doors – entrance control for the property owner and automatic light switch upon removal of the card from the reader when guests leave the apartment - savings on electricity bills!
Property insurance.
We cooperate with a professional accounting service to settle rental income taxes.
To our guests, we also offer
In April 2021, 50% of firm bookings for 2021 were returning guests from previous years!
ARE YOU INTERESTED IN INVESTING IN SPAIN?   PURCHASE OF REAL ESTATE FOR TOURIST RENTAL WITH HOLIDAY TRIP SPAIN: 
Purchase of properties for private or investment purposes: Search according to requirements, check, presentation, purchase - a integral process.
Investment in a profitable project
Support in formal and organisational matters
Attractive credit terms
Management of the real estate in absence of the owner
Completely after sale support - acquiring guests and full tourist service.
All transactions occur under the supervision of a law company specializing in real estate purchase law.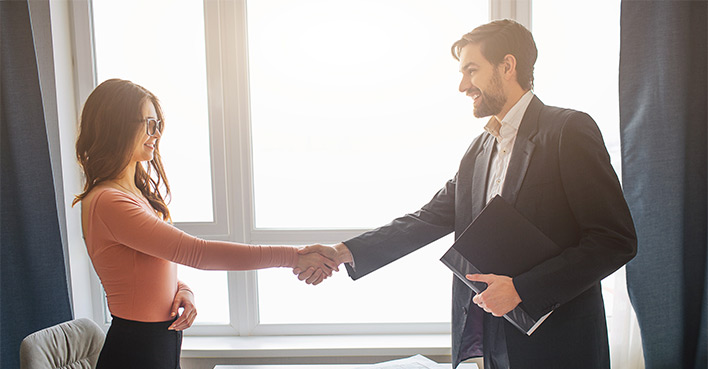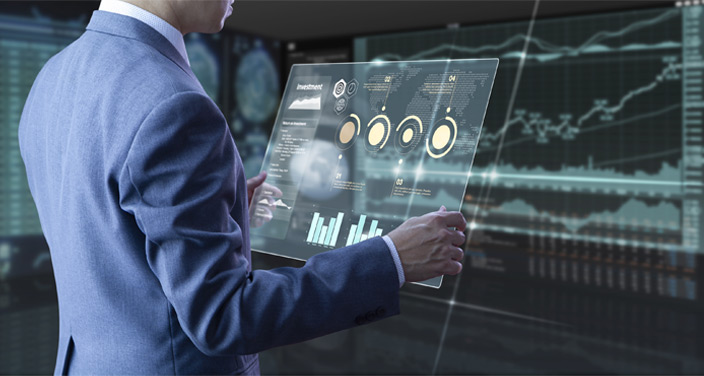 Why is it worth investing your money with us? 
Deciding to cooperate with us, a potential investor can be sure that the aim of our activities is to choose a property in such a way that in our business it will turn out to be a good and profitable business for both parties. 
The real estate department, searching for proposals for our clients, transfers them to specialists from the tourism department for a precise analysis of the possibilities of future rental.
We select the best offers for our investors so that our further businesses turned out to be as successful as possible. 
The after-sales process is the most important moment for us. We manage your investments according to the highest standards on the Spanish market.
WE INVITE YOU!